Monday, December 13, 2021
Biden makes shipping crisis worse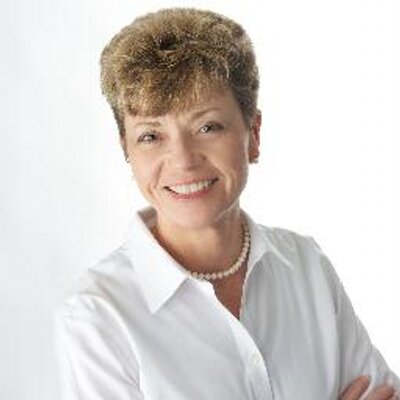 Cargo ships are backing up to Hawaii as they await unloading. Having Paternity Pete running the Department of Transportation was not bad enough. Biden just appointed someone with no cargo shipping experience as the U.S. Maritime Administrator.The job is one of those little known offices that are important in times of crisis. You never really think of cargo shipping until someone foolishly shuts down the economy to stop a virus. The aftermath resulted in inflation and supply shortages. Cargo ships are coming in, but their cargo is not being unloaded and shipped by truck to stores across America.
Captain John Konrad explained, "The position of US Maritime Administrator is traditionally held by a commercial shipowner or captain, but President Obama left the position unfilled for years then selected a former congressional staffer, David Matsuda. He was highly unpopular and was pushed out in 2013. Obama followed the appointment with a relatively low ranking navy submarine commander Chip Jaenichen.
"The Trump administration appointed US Navy Rear Admiral Mark Buzby for the position. Buzby, while not a commercial mariner or ship owner, was a graduate of the US Merchant Marine Academy, ran sealift operations for the Navy, was on the board of directors of Carnival Cruise Line, and spent his first year traveling around the country, meeting with ship captains and commercial maritime stake holders. He reached out and listened to stakeholder needs. Buzby became highly popular within the industry on his promise to publish a new US Maritime Strategy to resuscitate the US Merchant Marine. He did write that strategy but it was lost in the malaise of government bureaucracy."
Trump took shipping seriously.
Biden did not.
He appointed Rear Admiral Ann C. Phillips, United States Navy (Retired). She is a highly accomplished and able sailor. But her experience is in climate change, not shipping. Logistics is a complicated but extremely important undertaking, as we all are learning at the store.
In announcing her appointment, Biden's staff said, "Ann Phillips is a leader in the field of coastal resilience and climate impact on national security at the regional, national and international level. In her current appointment as the first Special Assistant to the Governor of Virginia for Coastal Adaptation and Protection, she is building a collaborative, whole of government and community approach to address the impact of coastal flooding across the Commonwealth, including the development of Virginia's first Coastal Resilience Master Plan. In particular, she coordinates across Federal, State, local and other partners to create equitable strategies to address rising waters and climate impact to federal, maritime, and other critical coastal infrastructure assets in Virginia.
Captain Konrad does not see the situation as hopeless He wrote, "By all accounts, Rear Admiral Phillips, DOT Secretary Pete Buttigieg, DOT Deputy Polly Trottenberg, and Secretary Deputy MARAD Administrator Lucinda Lessely are intelligent with solid leadership experience. The problem is not just about leadership experience up top, it's failure to bring in experts at the senior SES and GS positions. If educated Phds like Sal Mercogliano, heads of top maritime organizations, like Ally Cedeno, shipping executives like Susan Heyman and John McCown, and real ship captains like Captain Robert Cook and Captain Kevin Stith are brought in… I am confident Phillips can lead them.
The question is IF and when you need someone who can do the job from Day One. And Congress does not seem to be fast-tracking this nomination. There is no sense of urgency in Washington. 
Apparently treadmills are stocked in DC.Posted by Don Surber at 12/13/2021 11:00:00 AM