All errors should be reported to DonSurber@gmail.com
Monday, October 24, 2022
Democrats panic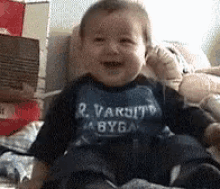 With the election 15 days away, we have reached the point where Democrats panic. They are the boy who did not start on that project the teacher assigned two weeks that is due today.
All summer long, they ignored inflation. They banked on abortion saving them. It won't.
Politico reported, "Voters trust Republicans more than Democrats on top issues including the economy, according to an ABC News/Ipsos poll conducted less than three weeks before the midterm elections. The findings underscore the uphill battle for the president's party to rally enthusiasm as voters continue to perceive the economy as poor.
"On both the economy and gas prices, 36% of Americans trust Republicans more than Democrats —12 and 14 points higher than the percentage of people who trust Democrats on those issues, respectively."
Carville was right. It's the economy, stupid.
Republicans know it.
NBC reported, "In Nevada, national Republicans exude optimism over Senate takeover: 'People are fed up.'"
Real Clear Politics projects Republicans will pick up the governorship and the Senate seat in Nevada. That state's three Democrat congressional seats are listed as tossups.
The Washington Post reported, "Democrats fear the midterm map is slipping away.
"Polls in both the House and Senate show improvements for Republicans amid economic and crime concerns."
The story centered on the Washington 3rd Congressional District race between Republican Joe Kent and Democrat Marie Gluesenkamp Perez. Real Clear Politics lists the race as Likely Republican.
WaPo said, "Perez is a symbol of the Democrat struggles, fighting in a margin-of-error race against exactly the kind of ultra-MAGA candidate Democrats have elevated this year — Republican Joe Kent, who denies the outcome of the 2020 election, argues U.S. Capitol rioters have been mistreated and wants a moratorium on all legal immigration. But Democrats in Washington have not yet been able to invest directly in her race, as they play defense elsewhere on far less favorable issues.
"'Anybody in the real world is very concerned about crime, very concerned about the price of groceries,' said Perez, whose own auto-repair shop, in northeast Portland, has been broken into four times in the last year.
"Rather than expanding their ambitions, Democrat strategists are now trying to keep voters, donors and volunteers from losing their nerve. Though there is wide agreement that the environment has deteriorated in recent weeks, it is far stronger for Democrats than it was in the spring, they argue."
If thieves broke into her shop 4 times in the last year, how could Perez not see crime as an issue?
Democrat strategists did this to her. Now they have abandoned her to try to salvage Washington's 8th CD, which is listed as a tossup. Or maybe they migrated south to Oregon where the deep blue state's 4th, 5th and 6th CDs are listed as tossups.
WaPo said crime and inflation have shifted support to Republicans.
The paper said, "The shift has happened even as Democrats have devoted enormous amounts of money to advertising on the issue of abortion and the Supreme Court's June decision overruling abortion rights in Dobbs v. Jackson Women's Health Organization."
That was an issue in June, not November.
Democrats know it is bad.
WaPo said, "In recent weeks, Democrats have canceled television reservations in Arizona, Texas and Wisconsin, all but conceding pickups for Republicans in three districts where Democrat incumbents opted not to seek re-election. The party has also been alarmed by polling that shows Republican Allan Fung, the former mayor of Cranston, R.I., leading Democrat state treasurer Seth Magaziner in the heart of New England, in a state that has not elected a Republican to Congress since the 1990s."
Beto may not turn Texas blue this year. Again. But Trump-supporting candidates look to turn the House and the Senate red.
And they are not just any old Republicans.
A panicked LA Times reported, "The House won't merely be held by Republicans. It will be led by Republicans loyal to former President Trump, many of whom refuse to accept Biden's legitimacy as president.
"Most members of the new majority will have been elected with Trump's endorsement. There will be almost no Trump critics in the House GOP — none who dare voice their qualms, at least. The caucus has been purged.
"Of the 10 House Republicans who voted in favor of impeaching Trump after his supporters stormed the Capitol on Jan. 6, 2021, eight retired or lost primary elections. Only two are still on the ballot.
"Of the likely members of the next majority, well more than half have questioned or denied the legitimacy of the 2020 presidential election. January's incoming members will, not incidentally, be in the House when it considers the results of the presidential election of 2024."
Bwa ha ha.
The DC establishment messed with the wrong movement. Trumpism is here to stay until we Make America Great Again. Democrats are not the only ones panicking as Romney, Cheney and Murkowski are actively working against Republican nominees this fall. The grifters' game is about to end.
***
My third Substack column posted on Saturday, "Bizarro president destroys the economy."
There is no paywall. You can read it now.
But please subscribe (it, too, is free) so you don't miss future Substack posts.
https://donsurber.substack.com
Posted by Don Surber at Monday, October 24, 2022