Gift a subscription
Democrats taking Biden down

4 hr ago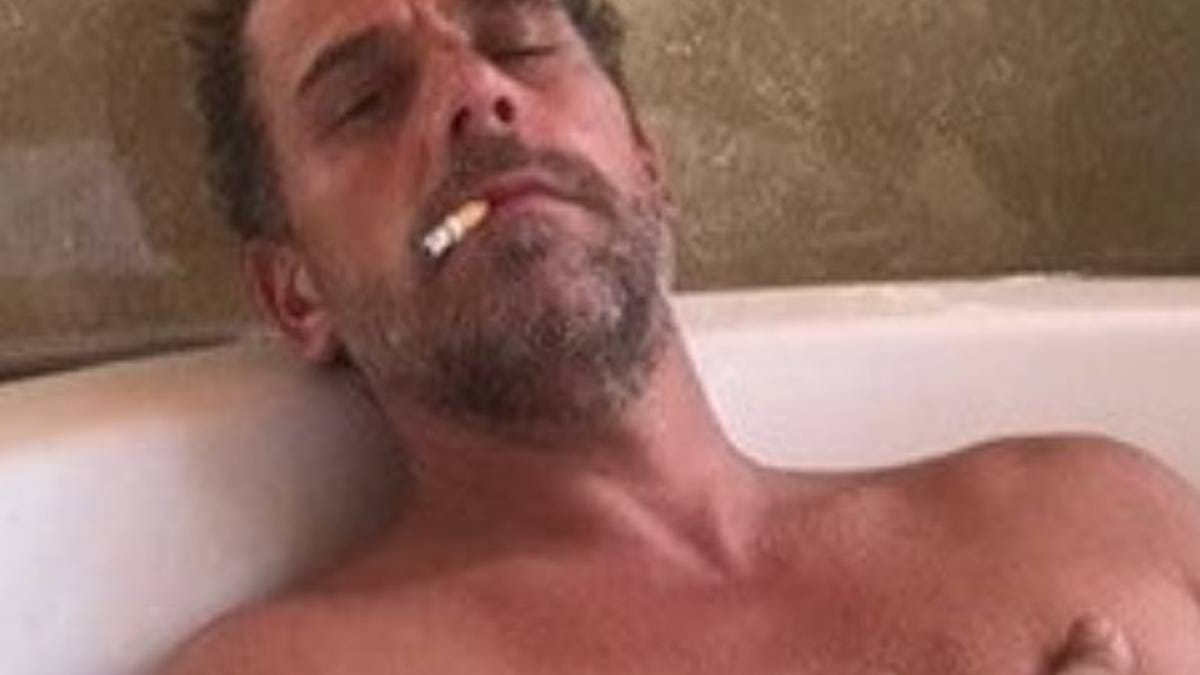 Matt Gaetz, the de facto Speaker of the House, recognized the Corvette Classified Documents scandal for what it is: a Democrat takedown of their own president.
Gaetz told Fox, "There's an element to this that feels like the Democrats are taking out Joe Biden. I don't know that that's the case, but I don't know that it's not. But just as Joe Biden is hardening the cement around his decision to run for president again, they start looking for what classified documents might have been tucked away eight years ago."
That Democrats would take Biden out two years into his presidency seemed baked in the cake three years ago when Jim Clyburn lifted the guy out of the political Dumpster, brushed him off and gave him the South Carolina primary. That is the only Democrat primary that matters because black voters dominate it. That primary rescued and made Obama the nominee in 2008, ditto Hillary in 2016 and ditto Biden in 2020. Given that one in four Democrat votes are from black voters, that makes perfect sense.
Clyburn and the rest figured he was too soft for Trump to land a blow — a political tar baby, if you will. With the help of ballot harvesting in Georgia and elsewhere, they made Biden president. He was a safe choice because they had the goods on him and after a half-century in DC, they knew he would stay bought. The Chicago Way is also the Delaware Way.
Biden was always a placeholder, as Kamala will be. Like most Trump supporters, we figured Democrats would dump him after a couple of years. We thought the 25th Amendment would remove him, and it still may. His rumblings of seeking re-election may have forced Democrats and the deep state to raise the stakes.
Gaetz said, "It's Joe Biden's own Justice Department that's appointed a special counsel to investigate him — maybe the Democrats have realized that Joe Biden is not useful to them anymore, and they just assume toss him out and get a younger crop of candidates engaged in the next presidential race."
Certainly the party is dumping its pre-baby boomers who worked to destroy the country in favor of post-baby boomers who hate the country and will destroy the country. The pandemic panic was just a taste of what they have in mind. Biden was a bridge that they now plan to burn down.
I am not really sure why Obama chose Biden as vice president. A cynic would say someone that corrupt, old and intellectually challenged was insurance against assassination or impeachment. My guess is Biden simply was the best rainmaker of bribes for Obama. One nickname was Senator Biden, D-MNBA.
The New York Times reported on October 1, 2008, "Mr. Biden previously lived for 21 years in a 10,000-square-foot former DuPont mansion in Greenville, which he bought in 1975 for $185,000 after learning it was slated for demolition.
"After extensive renovations, he sold it in February 1996, through word of mouth, to John R. Cochran III, the vice chairman of MBNA, one of the nation's largest credit card companies. He agreed to pay Mr. Biden's full asking price, $1.2 million. MBNA reimbursed Mr. Cochran for a loss he took on the sale of his old home, according to a 1997 securities filing, which said the company requested that he move to Delaware from Maryland.
"Mr. Cochran, who still lives at the house, could not be reached for comment.
"The real estate deal was just one facet of a close relationship between Mr. Biden and MBNA, which donated more than $200,000 to his campaigns. The Delaware-based company gave a job to Mr. Biden's son Hunter; flew Senator Biden and his wife to the Maine coast, where Mr. Biden spoke at a company retreat; and its former chief executive, Charles M. Cawley, donated at least $22,500 to a nonprofit breast cancer fund started by Jill Biden.
"MBNA also was an aggressive advocate of bankruptcy reform legislation before the Senate Judiciary Committee, where Mr. Biden was a senior member and its former chairman. The legislation would make it harder for consumers to escape credit card debts."
MBNA got its money's worth. So did a lot of Ukrainians and Red Chinese people.
When Biden became vice president, Hunter quit being a lobbyist. Instead, he and a stepson of John Kerry formed an investment company along with Devon Archer, a former Kerry aide. Ah, that was so much more ethical. One of their first investors was Ukrainian oligarch Mykola Zlochevsky, the owner of its biggest natural gas company Burisma. He joined the government of its president Viktor Yanukovych — one of a string of crooked presidents of Ukraine.
The Daily Mail reported on Thursday, "On May 12, 2014, Hunter joins the board of Burisma to improve corporate governance. Hunter's salary is later revealed to be $50,000-a-month. Burisma board advisor Vadym Pozharskyi who had met Hunter in Lake Como, Italy, days earlier, emails him asking to 'use his influence' to stop prosecutions. During the summer, the new prosecutor-general of Ukraine opens an investigation into Burisma."
How did that investigation go? In 2018, Biden bragged to the Council on Foreign Relations about his power as vice president.
Biden said, "I'll give you one concrete example. I was—not I, but it just happened to be that was the assignment I got. I got all the good ones. And so I got Ukraine. And I remember going over, convincing our team, our leaders to—convincing that we should be providing for loan guarantees. And I went over, I guess, the 12th, 13th time to Kiev. And I was supposed to announce that there was another billion-dollar loan guarantee. And I had gotten a commitment from Poroshenko and from Yatsenyuk that they would take action against the state prosecutor. And they didn't.
"So they said they had—they were walking out to a press conference. I said, nah, I'm not going to—or, we're not going to give you the billion dollars. They said, you have no authority. You're not the president. The president said—I said, call him. (Laughter.) I said, I'm telling you, you're not getting the billion dollars. I said, you're not getting the billion. I'm going to be leaving here in, I think it was about six hours. I looked at them and said: I'm leaving in six hours. If the prosecutor is not fired, you're not getting the money. Well, son of a bitch. (Laughter.) He got fired. And they put in place someone who was solid at the time."
That they laughed — this lofty group of experts on foreign policy — shows that foreign aid is bullshit. It is just a conduit of money laundering. We send money to Ukraine and it kicks back 10% (or whatever) to the Big Guy. He can be Biden or former Secretary of State John Kerry or whoever. But that is how it works.
The deep state knows this because the deep state set it up. The deep state also owns the media that covers it. The deep state finally gave the Washington Post permission to report on Hunter's Laptop From Hell that revealed and documented the corruption of the Biden Crime Family.
The Washington Post reported on March 30, 2022, "Inside Hunter Biden's multimillion-dollar deals with a Chinese energy company."
It showed a picture of Hunter and his pa boarding Air Force Two in Beijing in December 2013 after the son collected an investment from CEFC China Energy.
The story was pretty much a whitewash of the New York Post's blockbuster on the laptop weeks before the 2020 election. The FBI paid social media to quash the story and the rest of the media covered it with a pillow hoping it would die.
The Washington Post said, "Over the course of 14 months, the Chinese energy conglomerate and its executives paid $4.8 million to entities controlled by Hunter Biden and his uncle, according to government records, court documents and newly disclosed bank statements, as well as emails contained on a copy of a laptop hard drive that purportedly once belonged to Hunter Biden.
"The Post did not find evidence that Joe Biden personally benefited from or knew details about the transactions with CEFC, which took place after he had left the vice presidency and before he announced his intentions to run for the White House in 2020.
"But the new documents — which include a signed copy of a $1 million legal retainer, emails related to the wire transfers, and $3.8 million in consulting fees that are confirmed in new bank records and agreements signed by Hunter Biden — illustrate the ways in which his family profited from relationships built over Joe Biden's decades in public service."
This was common knowledge in the bowels of the deep state because the Secret Service had agents on Air Force Two. Until that laptop surfaced, the public may have suspected something was afoot, but they had no proof. Now they do. The FBI had that laptop for over a year and did nothing. That no one destroyed the laptop was deliberate. Blackmail keeps a president in line.
Now that presidency is coming to the end of the line. The devouring of its own has begun. Hannibal Lecter cast cannibals in a bad light but this form of cannibalism is a delight to behold.
Fox reported, "The U.S. Secret Service is prepared to offer names of individuals who visited President Biden's Wilmington, Delaware, home if requested by Congress, Fox News has learned.
"The White House continues to insist that there exists no formal visitor log for the personal residence where two troves of classified documents were found.
"While the White House has not kept a formal list, the Secret Service does collect information on guests with regular access to the home.
"Retention of the names of those vetted by the Secret Service depends on a variety of factors, including proximity to the president and the nature of the background check."
Some in the press are valiantly trying to downplay a security breach the press screeched about in August.
Slate on Thursday, "The revelation—on top of the FBI's impoundment of vast and very highly classified papers that Donald Trump took with him to Mar-a-Lago and (unlike Biden) resisted giving back to the National Archives—has re-raised some age-old, still widely confusing questions: Just what are classified documents? Why are some documents more classified than others? And are there too damn many of them?"
Ah, these questions were not raised when it was Trump. Defending Democrats is in the DNA of everyone in Washington, isn't it?
For now, Biden is smirking the scandal off. He saw what happened to Hillary when she did the same thing. Nothing. But the difference is, Democrats wanted Hillary to be president in 2016. They don't want him in 2023.
Last night, Tucker Carlson said Joe Biden is done: "His term as their useful idiot has expired."
Enjoy the bright prospects of an unhappy ending to the brief but bribe-packed Biden presidency. That Democrats chose to go the classified documents route shows they will try to use it on President Trump.
Whatever.
I want Biden gone and I want to have the fun of watching him leave under armed escort.