Disney spin makes no sense. Libs embrace it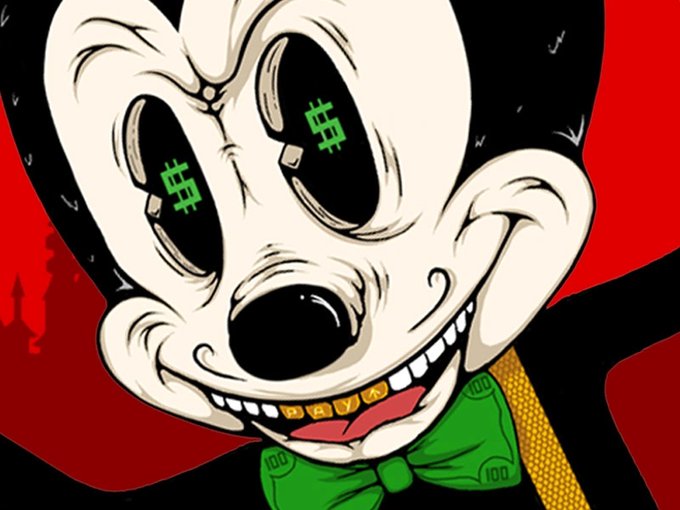 Michael Hiltzik of the LA Times took on DeSantis. You know how this will end.Hiltzik wrote, "Up in their corporate suite, executives of the Walt Disney Co. must be laughing themselves silly.
"They could only have watched in amazement as Florida's Republican Gov. Ron DeSantis, pursuing his vendetta against the company for its opposition to his so-called "Don't Say Gay" DON'T GROOM KIDS law, signed a measure that awards the company a tax break estimated at $164 million a year and stuck voters in the Orlando area with the cost."
If true, why is Disney fighting so hard to stop it? If it saved Disney that much money, its CEO would embrace ending its self-governance of Disney World through the Reedy Creek Improvement District.
Instead, Disney would rather fight than switch.
The Guardian reported, "Disney has told investors that attempts by the state of Florida to repeal the company's ability to operate a private government in the state are unlawful, in a move that could thwart Florida's retaliation against Disney's opposition to a "don't say gay" DON'T GROOM KIDS law."
If ending this special privilege were a $164 million a year tax cut, Disney lawyers would shut up about it.
They ain't laughing, are they?
The Guardian reported, "Disney said the move is not legal, because of an agreement that Reedy Creek must pay off its debts to the state before any changes are made."
If true, paying off that debt would be easy. Just issue another bond to replace it. Such refinancing is common.
The debt will be paid off by Disney. We know this because Disney already promised to pay off the debt when it borrowed the money.
The money will come from the $164 million tax break that Hiltzik — bleating Disney PR — claims Disney will enjoy. And if that is not enough money, the extra taxes Disney will pay will cover it. We know Disney will pay extra because if it did not cost it more, Disney would not bother fighting it.
But Disney PR is churning out a narrative for liberals to repeat.
Hiltzik wrote, "According to the new law, Reedy Creek's functions will devolve to Orange and neighboring Osceola counties. But the counties don't have the money or the taxing authority to take on those responsibilities."
If true, the state of Florida can easily grant the counties that authority in the follow-up legislation that DeSantis promised. Why would 25,000 acres of land (some sources say 27,000) in the middle of the state be exempt from county taxation?
Another crazy idea is that by stripping Disney of its above-the-law status, Florida somehow is silencing Disney.
The multi-national corporation owns ABC, ESPN, Fox movie studios, Lucasfilms, Pixar and a host of other very vocal entertainment companies and franchises. Heck, Disney even owns the Muppets.
These arguments make no sense. None at all.
Which is why liberals such as Hiltzik embraced the idea. They hate logic. They consider logic to be patriarchal, racist, homophobic, transphobic and every other epithet that is currently popular on college campuses.
Disney's defiance of Florida is a sharp contrast to its kowtowing to every whim of Chairman Xi of Red China.
And it is not just Red China.
The Daily Mail reported, "Disney has been branded hypocritical for publicly condemning Florida's so-called 'Don't Say Gay' DON'T GROOM KIDS law despite voluntarily cutting 'overtly gay affection' from its films to appease homophobic foreign governments.
"DailyMail.com can reveal at least four recent feature films were altered to appease the views of leadership in China, Russia and the Middle East.
"Lightyear, an upcoming Pixar film depicting the origin story of Toy Story character Buzz Lightyear, was under fire after studio executives chose to cut a same-sex kissing scene from the movie.
"The film — although focused around the character of Buzz Lightyear, who is voiced by Captain America actor Chris Evans — reportedly features a female character, Hawthorne, who is in a relationship with another woman.
"Sources close to the production told Variety that while Hawthorne's relationship was never questioned, studio execs opted to axe the kiss in an apparent move to avoid controversy."
(Hmm, this story line may explain why Tim Allen isn't voicing Lightyear this time.)
Disney follows the money in Red China and elsewhere.
DeSantis is making Disney do that in America too.
Don't worry about Florida. DeSantis has this covered.
Posted by Don Surber at 4/30/2022 03:00:00 PM