Monday, September 12, 2022
Highlights of the News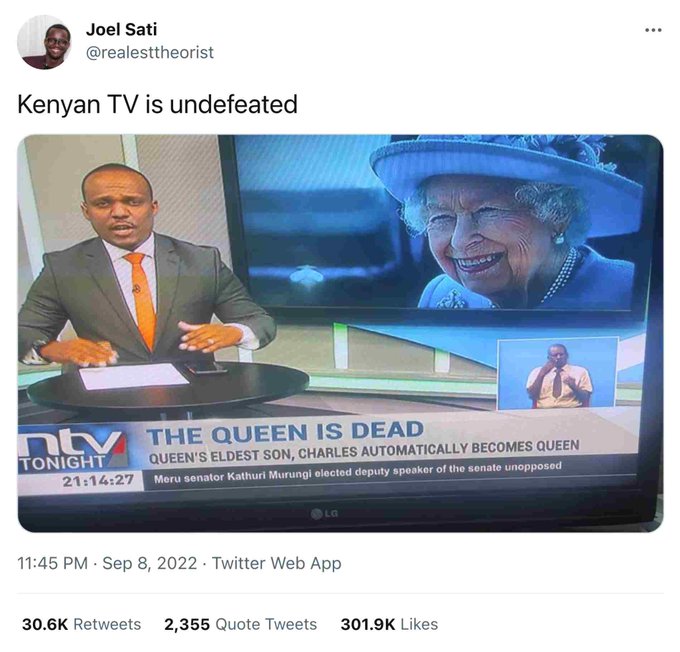 ITEM 1: The Guardian reported, "Energy crisis to cast Eiffel Tower into early darkness."The regression of the 21st century continues as our leaders turn the lights out on civilization.
ITEM 2: But there is some hope.
Insider reported, "Power generation using coal has shot up over 20% in France, Germany, Italy, Netherlands, Spain and the UK together since last year, Rystad Energy data shows. European countries have increased coal consumption this year."
West Virginia has plenty of coal.
Just saying.
ITEM 3: Townhall reported, "Rep. Vicente Gonzalez (D-TX) accused Rep. Mayra Flores (R-TX) of stealing the election away from him, whom she beat in a special election in Texas' 34th Congressional District."
He's an insurrectionist! Raid his home because he might have nuclear codes.
ITEM 4: How did Democrats celebrate 9/11 this year?
Fox reported, "U.S. military prosecutors are reportedly negotiating potential plea deals with 9/11 mastermind Khalid Sheikh Mohammed and four other conspirators imprisoned in Guantanamo Bay.
"The plea deals may allow the five defendants to escape a potential death penalty, according to CBS. Mohammed is widely credited with being the architect of the 9/11 terror attacks. The other four defendants are Ramzi Binalshibh, Mustafa Ahmed al-Hawsawi, Walid bin Attash and Ammar al-Baluchi."
Democrats are harsher on the January 6 protesters than they are the people responsible for the slaughter of nearly 3,000 Americans.
ITEM 5: Too harsh?
Well, Biden tried to talk Obama out of killing Osama bin Laden. And Biden left billions of dollars worth of military equipment behind for the Taliban.
Americans: Never forget 9/11.
Democrats: Some people did something.
ITEM 6: Fox 4 reported, "Denton bar cancels Disney-themed drag brunch after saying threats were made."
Disney-themed means marketed for children — which means the bar is run by groomers.
ITEM 7: Red Voice Media reported on Dr. Oz's rally this weekend.
The story said, "Focusing on many of the issues facing the country and his opponent, Democrat John Fetterman, the doctor sprung into action when he noticed a woman who fainted during his speech.
"Speaking in Bucks County, Pennsylvania, Dr. Oz wasted no time forgetting about talking points or polls when he saw the woman in distress. Moving past the stage and podium, the doctor tended the woman while others called for the nearby medics. After paramedics arrived and took control of the situation, Dr. Oz returned to addressing the crowd. He even told them later, 'Rita, God bless her, is doing OK.'"
Making the ladies faint. That is some power.
ITEM 8: American Lookout reported, "A majority of voters now believe Joe Biden should be impeached, according to new polling from Rasmussen.
"In addition to majorities of Republicans and independents, even a third of Democrats think Biden deserves impeachment.
"The craziest part of the poll is that most people don't think the GOP will go through with it."
Republicans won't. The FBI has dirt on everyone in DC.
ITEM 9: Reuters reported, "Sweden's right-wing opposition parties were on track to win a narrow majority of 175 seats in the 349-seat parliament on Sunday, beating the ruling center-left, the country's election authority said as 78% of districts had reported results."
The Swedes have begun to appreciate their sovereignty.
ITEM 10: Gateway Pundit reported, "The Polk County Sheriff's office announced on Friday that 160 people were arrested in the latest human trafficking sting enforcement operation."
That's in Florida.
At the press conference, Polk County Sheriff Grady Judd told reporters, "Where would we be with an undercover operation and no Disney employees? Oh yes, we always have Disney employees."
Pedos go where the kids are.
Instead of supporting grooming in schools, Disney should help DeSantis stop this plague.
ITEM 11: AP reported, "Montana health officials on Friday made permanent a rule that blocks transgender people from changing their birth certificates even if they undergo gender-confirmation surgery.
"The move by Republican Gov. Greg Gianforte's administration comes just days before a court will hear arguments over the legality of a similar rule that's been in effect on an emergency basis since May. The ACLU of Montana has asked state Judge Michael Moses to strike down the emergency rule."
Good for Montana for standing up for the truth.
ITEM 12: David Shribman of the Pittsburgh Post-Gazette wrote, "Joe Biden is the last politician of his kind."
Thank goodness.
Biden spent a lifetime building a bribe machine that would make Cook County Democrats blush.
He arrived in DC in 1973. Name one accomplishment besides getting elected.
ITEM 13: AP reported, "An alligator, drugs, guns and money were seized during a raid at two homes in Albuquerque last month, but New Mexico wildlife officials said Saturday they are still searching for a young tiger they believe is being illegally kept as a pet."
Sex and drugs and alligators are all my mind and body need.
ITEM 14: The New York Post reported, "Kamala Harris' step-daughter Ella Emhoff bares breast on New York Fashion Week runway."
The nudity doesn't bother me. 'Tis the way of the world these days. But she really does not have a model's face.
Compared to Chelsea Clinton, though, she's absolutely gorgeous.
ITEM 15: Legal Insurrection reported, "A New York Times article attacking boys' Hasidic schools was published today, the eve of the New York State Board of Regents vote on regulations poised to undermine the way they've operated for generations. We wrote here about the proposed regulations requiring private schools to be substantially equivalent to public schools and the threat to all Orthodox Jewish schools or yeshivas. The vote is scheduled for this morning, so the timing of The Times' attack appears planned to influence the vote."
Substantially equivalent to public schools?
Talk about your low bars, that one is on the floor.
FINALLY, I have no idea who did this.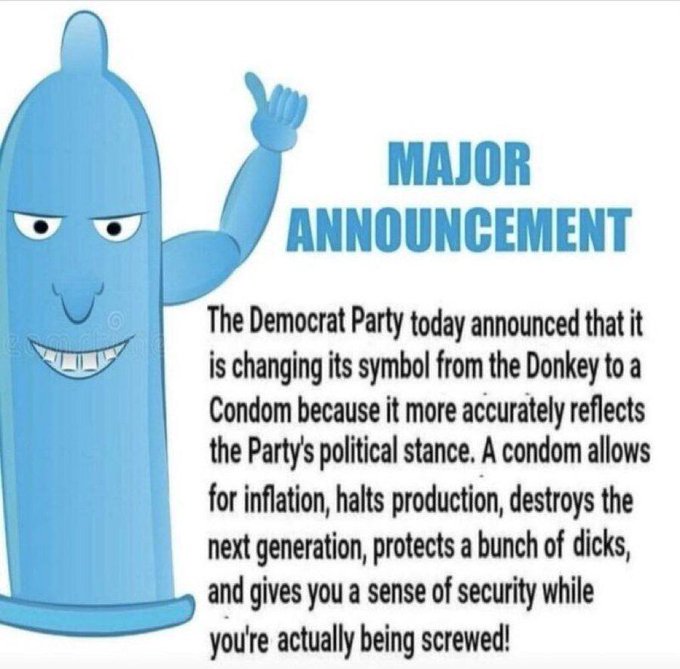 Posted by Don Surber at 9/12/2022 07:00:00 AM