All errors should be reported to DonSurber@gmail.com
Saturday, December 03, 2022
Highlights of the News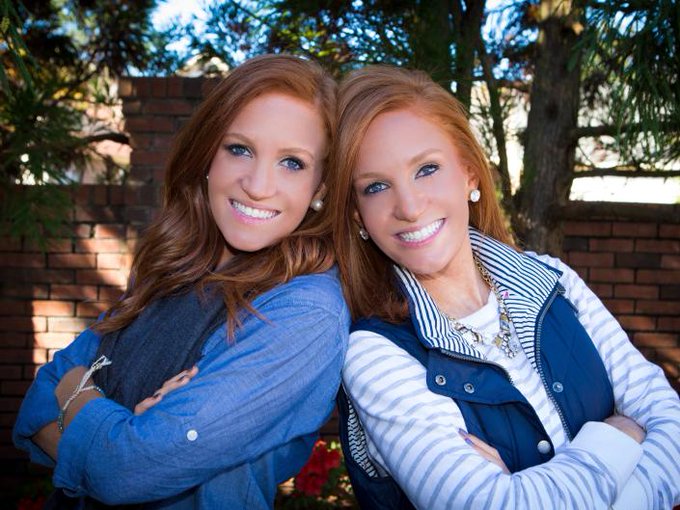 ITEM 1: Insider reported, "Identical college twins were accused of cheating in an exam by signaling. They won $1.5 million in damages after a jury decided they hadn't cheated because their minds were connected."
The school is Medical University of Southern Carolina in the college town of Charleston.The story said, "They decided to forgo their medical ambitions and attend law school. They had very similar GPAs when they graduated last year. They work at the same law firm and want to tackle complex defamation suits like their own."
The rumors that they cheated — even after they were cleared — defamed them.
ITEM 2: UPI reported, "The body of a man found dumped on the sidewalk outside a sheet-metal manufacturing factory in the Bronx borough of New York City on Monday was identified Thursday as actor Frank Vallelonga Jr."
He was 60. What intrigued me was his best role was playing his father.
The story also said, "Vallelonga, 60, was best known for being the real-life son of Frank 'Tony Lip' Vallelonga Sr. — an Italian American bouncer at Copacabana who worked as a bodyguard to renowned black pianist Don Shirley during the 1950s and 1960s.
"Shirley's travels through the Deep South in 1962 with Vallelonga Sr. were chronicled in the Oscar-winning film Green Book, in which the younger Vallelonga appeared as his own uncle. The film was co-written and co-produced by Nick Vallelonga, another of Tony Lip's children."
Tony Lip sounds like a good man who raised two good sons.
ITEM 3: AP reported, "LGBTQ chorus in Colorado Springs unifies community with song."
The chorus sang, "There is no peace on earth, I said. For hate is strong and mocks the song of peace on earth."
An LGBTQ man did the killing.
What a bunch of garbage people politicizing a tragedy. But liberals are heartless ghouls who care only about power.
ITEM 4: The New York Post reported, "More than 1,000 union employees at the New York Times have pledged to walk out if the news publisher does not agree to a complete and fair contract by Thursday, according to a tweet by the union on Friday."
All those employees and yet they couldn't verify Hunter's laptop.
ITEM 5: Faith Wire reported, "When the National Committee for Religious Freedom, headed by former U.S. Senator and Religious Freedom Ambassador Sam Brownback, needed a bank account, they went to JPMorgan Chase. After only a few weeks they learned their account had been closed.
The story also said, "Brownback says he received an apology letter but still doesn't know why the bank made the decision."
Oh, we all know what is happening.
Believe me, we do.
ITEM 6: Jill Biden, Ed.D, easily is the worst first lady since Lucrezia Borgia.
I have just been informed that  Lucrezia Borgia was never first lady. Congratulations, fashion plate.
ITEM 7: Elon Musk released the files last night on how Twitter stole the election by censoring reports of Hunter Biden's massive corruption on behalf of his father,
Matt Taibbi unleashed a long Twitter thread explaining how this happened.
That's nice but it raises the question of what is going to be done about it.
Nothing.
There were no consequences for Obama for using the FBI to spy on Donald Trump and there will be no consequences for Biden using the federal government to press social media companies to suppress the news.
ITEM 8: CNS reported, "Guns N' Roses sued an online gun store called Texas Guns and Roses for unspecified damages Thursday, alleging in Los Angeles federal court that the seller is attempting to con consumers into believing that the website is associated with the rock band."
There goes my plans for a Guns and Roses florist shop.
ITEM 9: Post Millennial reported, "On Wednesday, it was revealed that 22 of the 23 people arrested across Ontario following a child sexual abuse material investigation had been released on bail.
"The offenders face a combined 96 charges ranging from possession and access of child pornography to luring and sexual assault of minors.
"According to the Toronto Police Service's Sex Crimes and Internet Child Exploitation section, which spearheaded the investigation, the 23 people in question were all arrested in October. In addition, 131 devices containing illicit material were seized, twenty-two victims were identified, and ten children were safeguarded."
Sex with minors is no big deal in Canada.
Truckers blowing their horns to protest government policy is.
ITEM 10: Reclaim The Net reported, "New Zealand admits it has direct access to Facebook takedown portal where it can flag content for censorship.
"The censorship-loving government has a direct line to the tech giant."
I only use Facebook for family and to promote my blog. My 2-year-old grandson got into his dad's keyboard. He typed in:
220
200\
ㅏ,202
+981 jk, 0l 1
I decoded the message: DRINK MORE OVALTINE.
The days of Facebook being anything more than a message board are over. The deep state got to it.
ITEM 11: Fox reported, "House Republican Conference chairwoman Elise Stefanik says U.S. Postal Service workers have stolen hundreds of donor checks totaling over $20,000.
"A letter from the USPS to Stefanik's campaign confirms its mail was targeted for theft at a USPS shipping center. 
"Fox News Digital exclusively obtained photos of the mail recovered by USPS as well as a letter from Stefanik's campaign's legal counsel to Postmaster General Louis DeJoy regarding the issue."
The check's in the mail.
Good luck getting it out.
ITEM 12: AP reported, "America's newest nuclear stealth bomber made its debut Friday after years of secret development and as part of the Pentagon's answer to rising concerns over a future conflict with China.
"The B-21 Raider is the first new American bomber aircraft in more than 30 years. Almost every aspect of the program is classified.
"As evening fell over the Air Force's Plant 42 in Palmdale, the public got its first glimpse of the Raider in a tightly controlled ceremony. It started with a flyover of the three bombers still in service: the B-52 Stratofortress, the B-1 Lancer and the B-2 Spirit. Then the hangar doors slowly opened and the B-21 was towed partially out of the building."
Nice to have. I hope we never use it. But I know politicians, and they will in the next Viet Afghan.
ITEM 13: PBS reported, "Los Angeles City Council unanimously votes to ban oil and gas drilling."
Windmills on calm days and solar panels at night will power the city.
ITEM 14: UPI reported, "Woman gives birth, wins $100,000 Powerball prize on the same day."
They should name the girl Winnie.
ITEM 15: Media Right News reported, "Country music legend Jason Aldean applauded his wife Brittany Aldean in an Instagram post she made that showed her dumping her Balenciaga gear after the company's ad scandal.
"Brittany captioned an Instagram post which showed two bags full of the gear, 'It's trash day, Balenciaga.'
"Jason told her in response, "Show 'em how to walk the walk babe!'"
Babies with bondage Teddy bears may top my list of things I hate about this century, and readers know that is a long list.
FINALLY, my weekly column on Substack just posted, "Republicans can't win without Trump supporters."
You do not have to subscribe to read it at https://donsurber.substack.com
But it would be nice if you did.
https://donsurber.substack.com/embed
Posted by Don Surber at Saturday, December 03, 2022